---
Ceremonies
---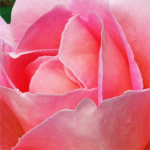 Ceremonies are sacred, symbolic rites of passage, that can restore our natural sense of connection with Source, our true nature, and others on our path; as well as bring us closer to the intended transformation. Ceremonies support us in blossoming with more grace, clear intention, and awareness into the next necessary phase of our evolutionary life journey, and possibly that of others.
I am available to co-design and facilitate your sacred ceremony with you according to your needs.
Our first 30-minute phone consultation is free of charge and without obligation, to determine whether to work together.
Please contact me regarding scheduling your free, 30-minute consultation to explore how we might plan a customized, guided ceremony to best suit your needs.
Fee: $100 per hour
Top Photo Credit: © Khurt Williams